NEW PRODUCTS
SEPTEMBER 2023 CATALOG
ORJIN AUTOMOTIVE DETAILED PRODUCT SEARCH
You can instantly access any product you search in our online part catalogue where our entire product range is enlisted in details.
Order Online View Your Reports Check You Accounts
With ORJİN B2B
With our online B2B system you can instantly send your orders, control your pending orders and quickly access your account movements and reports.
Upon installing the program in your computer, please contact us to get your information for having access to the program.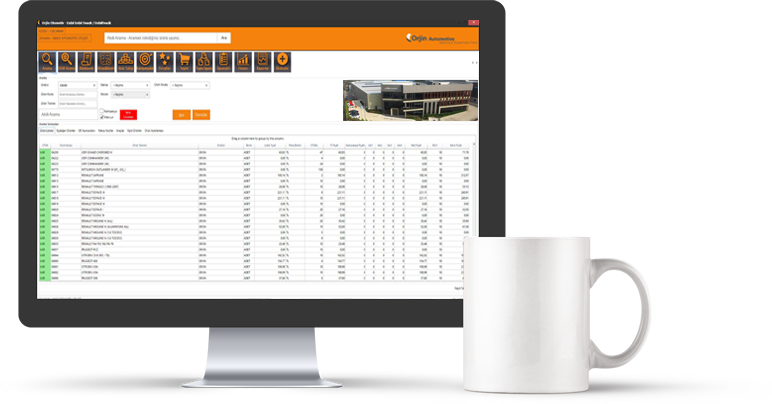 DOMESTIC PRODUCTION
ORJİN AUTOMOTIVE
PRODUCTION PROCESSES
1

PLANNING

All significant stages at Orjin, from the on-time delivery of the products requested by the customer to logistics and purchase activities, are realized in this department.
2

PRODUCTION

Orjin manufactures and assembles over 8.500 different types of ball joints, tie rod ends, axial joints, stabilizer links and suspension arms for passenger cars and light commercial vehicles.
3

QUALITY

We are certified under ISO 9001 - 2015 and IATF 16949:2016 quality management systems and so, the products are precisely assembled in our assembly lines and further, are made ready for packing upon final control.